WOLFS is located in the historic art and design district on Larchmere Boulevard in Cleveland, Ohio.
WOLFS is a large and diverse art gallery comprised of the main floor, three galleries on the lower level, an upstairs mezzanine, and many works on loan or rotating through storage.
While most of our collection is comprised of fine art we also have a great passion for the decorative arts including antique and modern furniture, which is displayed throughout the gallery.
Because WOLFS was originally an auction house for many years we are comfortable with a wide range of periods and styles ranging from the 16th through the 21st century. Our inventory includes a wide selection of Cleveland School Art and unique fine and decorative arts from the serious to the unusual.
Throughout the year we focus on various artists or specific collections with routinely scheduled openings and events. Our gallery building which was originally an early 20th century powerhouse for streetcars, is on occasion a venue for lectures, exhibitions, musical performances, and private parties, which we present for educational purposes and to promote art and culture in Cleveland.
WOLFS represents the estates of numerous artists and selectively represents a few contemporary artists. Among the estates represented are Carl Gaertner, Paul Travis, and Clarence Carter.
Also on view at WOLFS are many European and American paintings ranging from the 18th Century to Contemporary.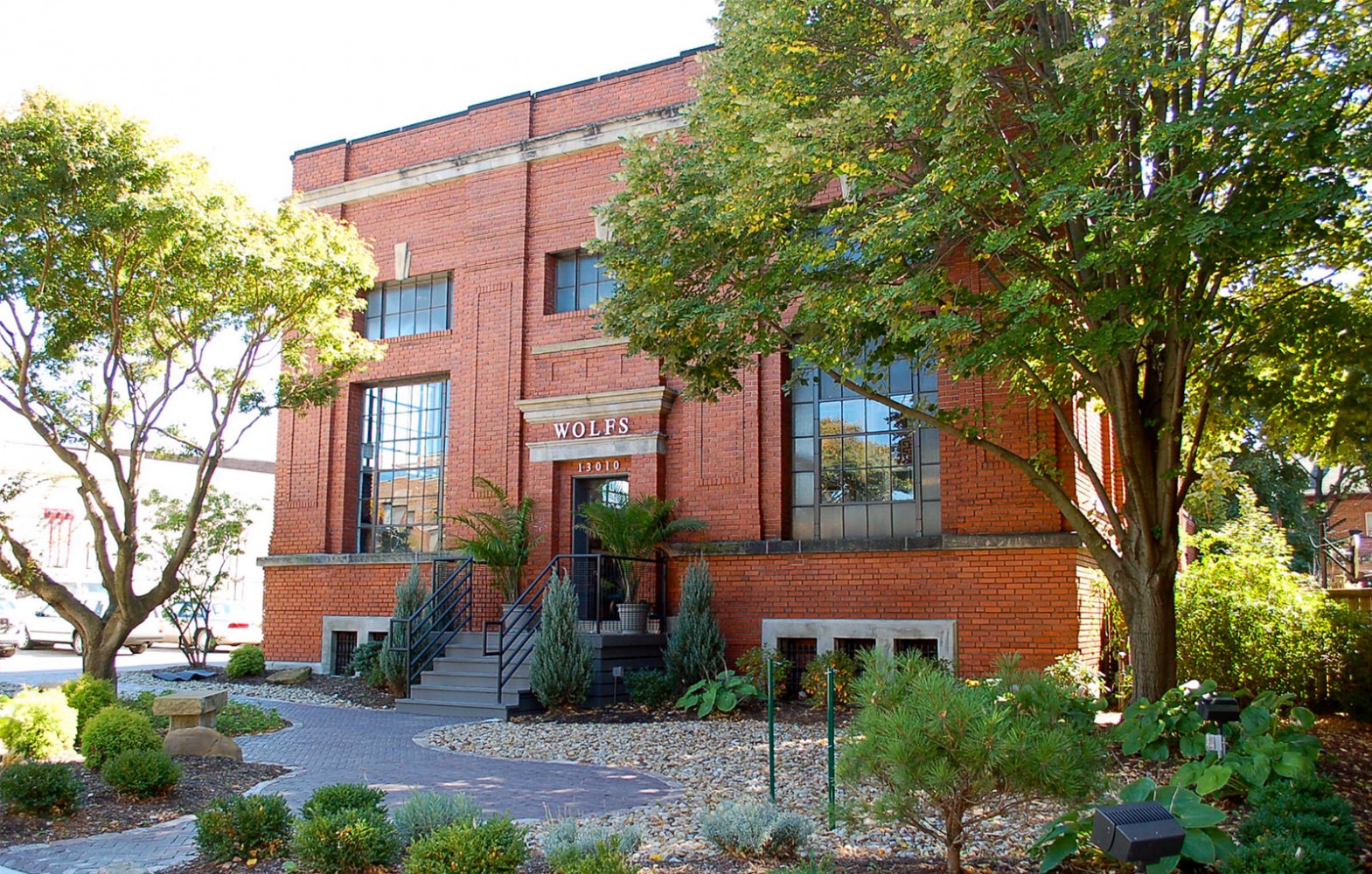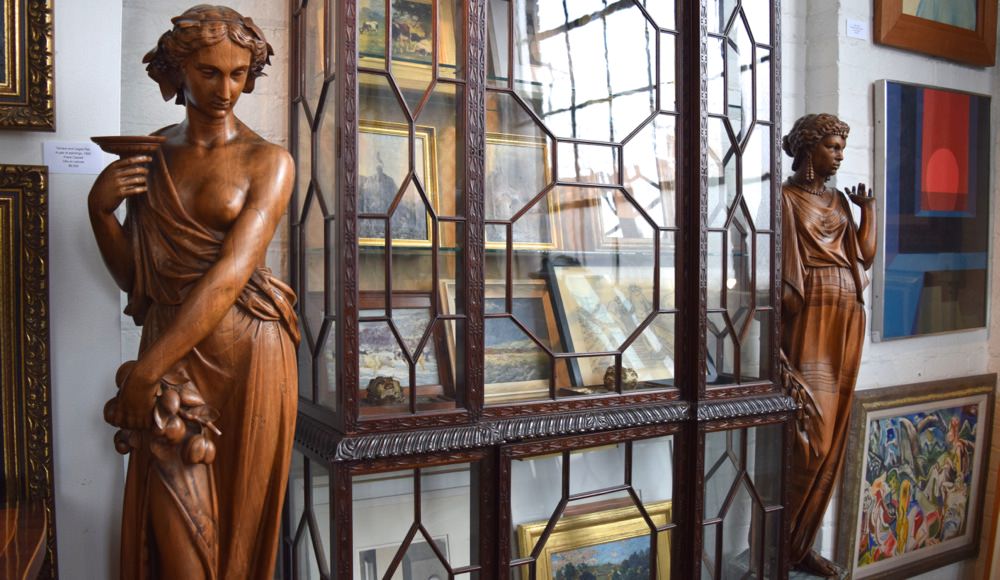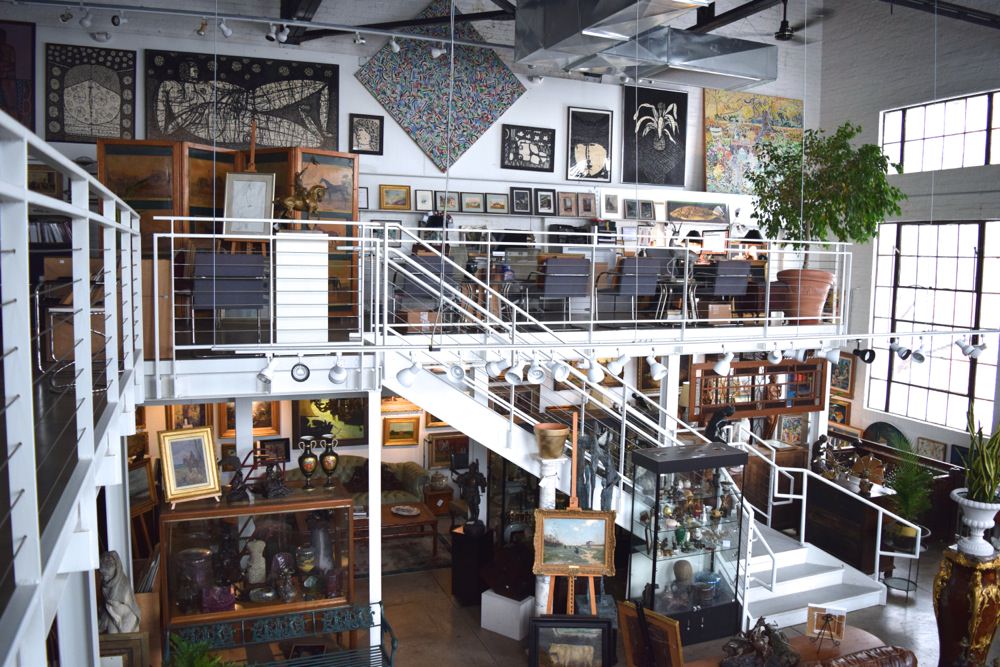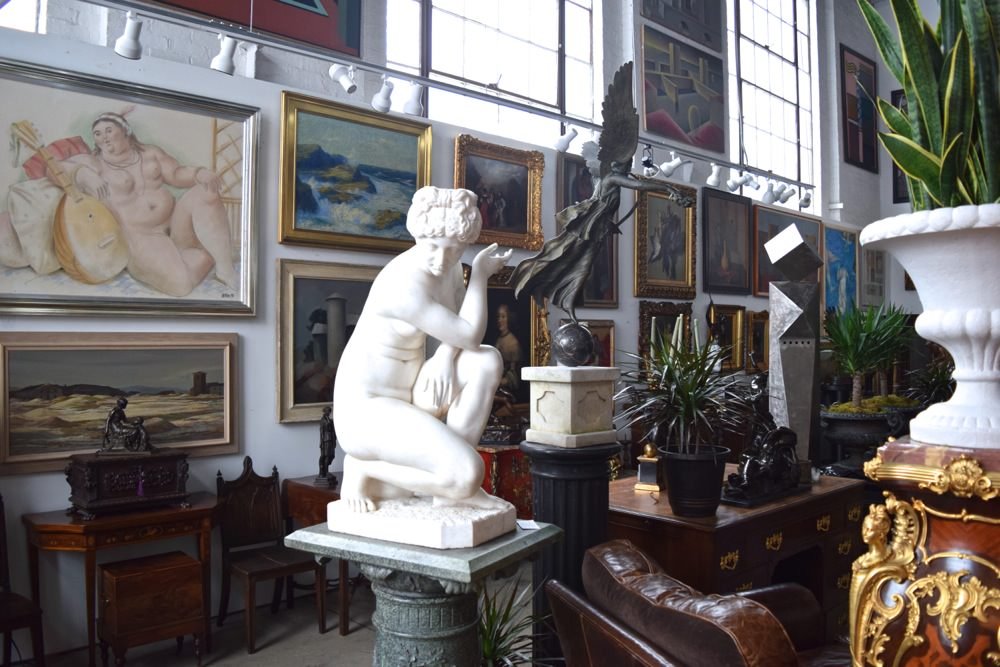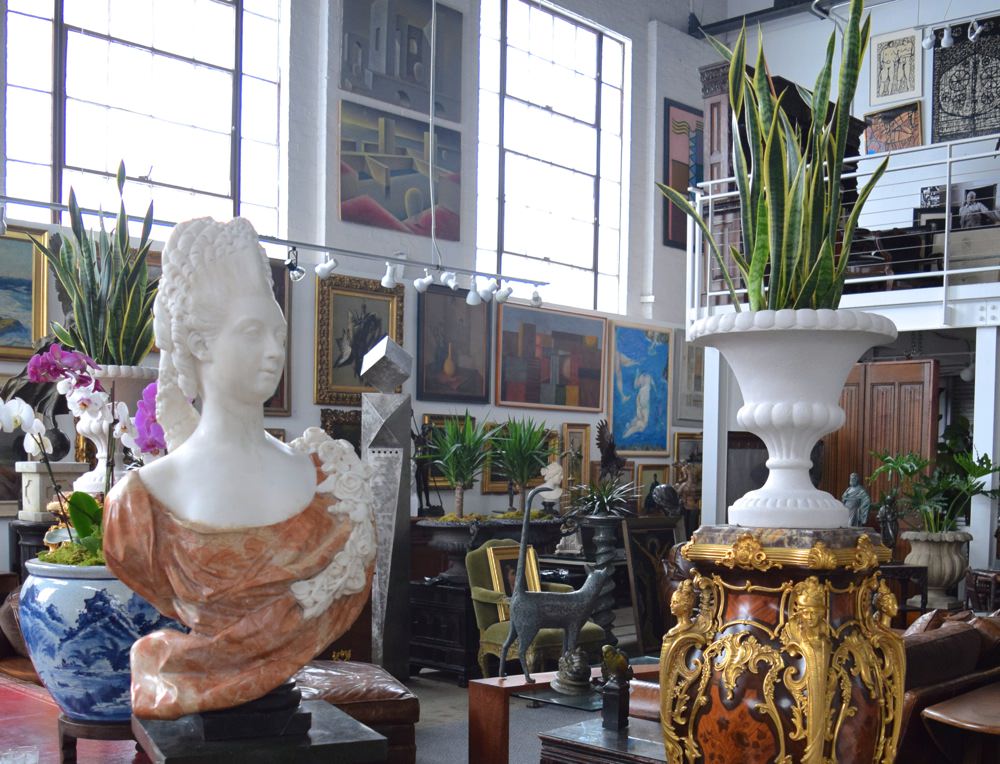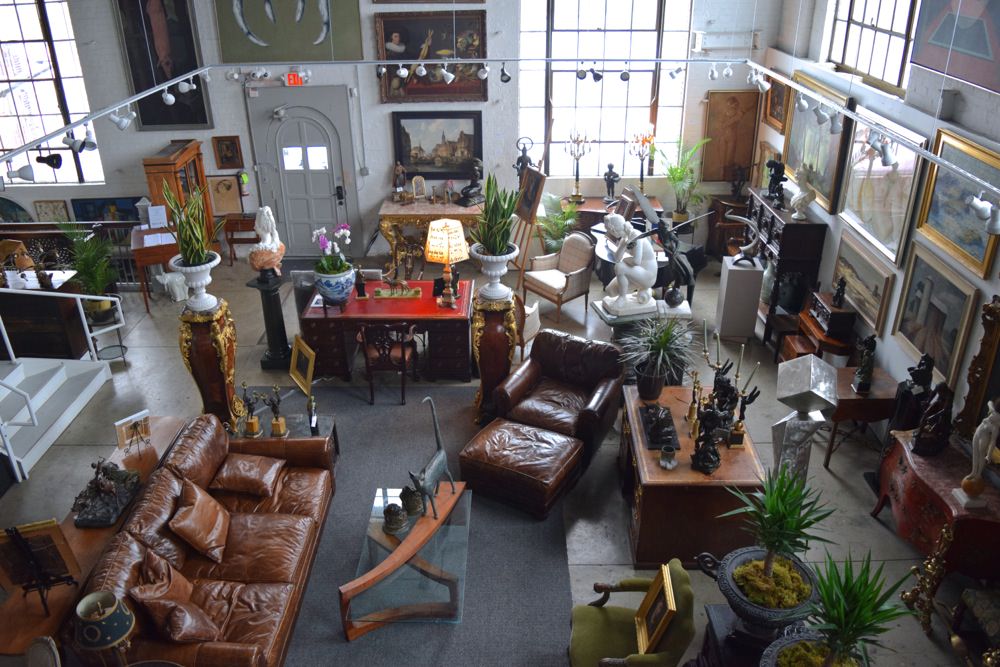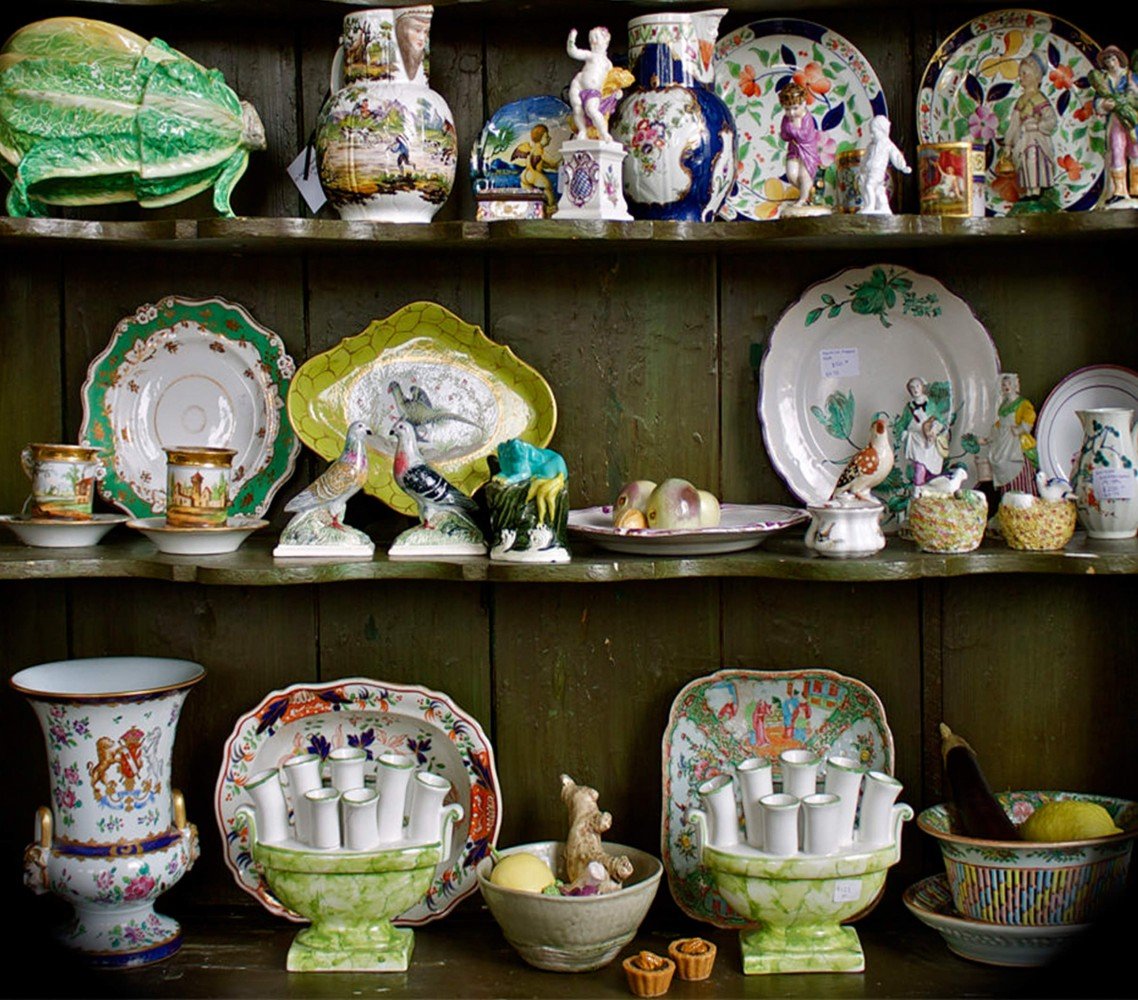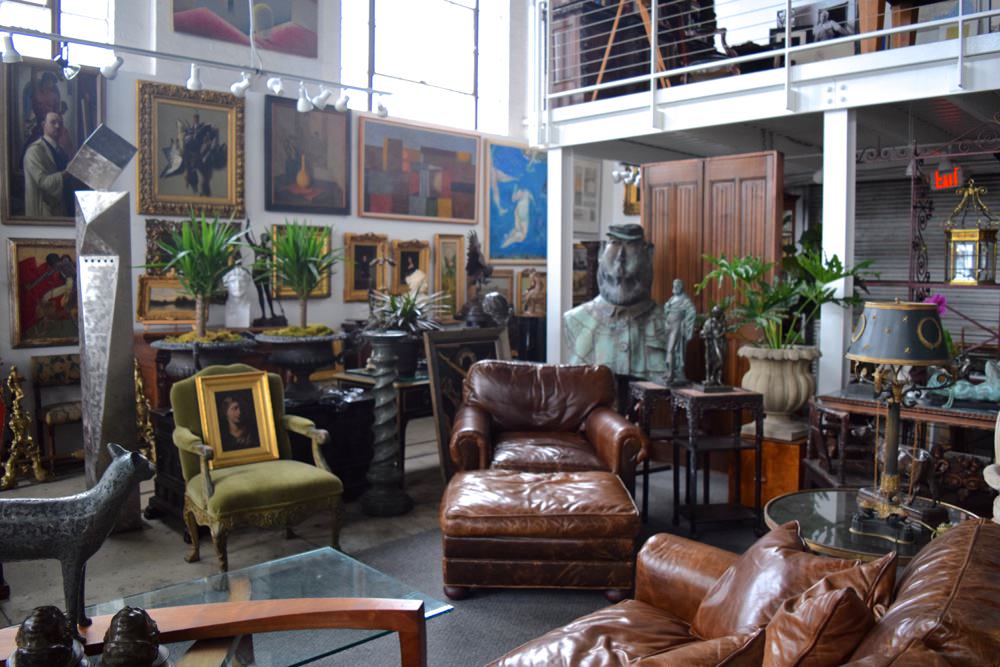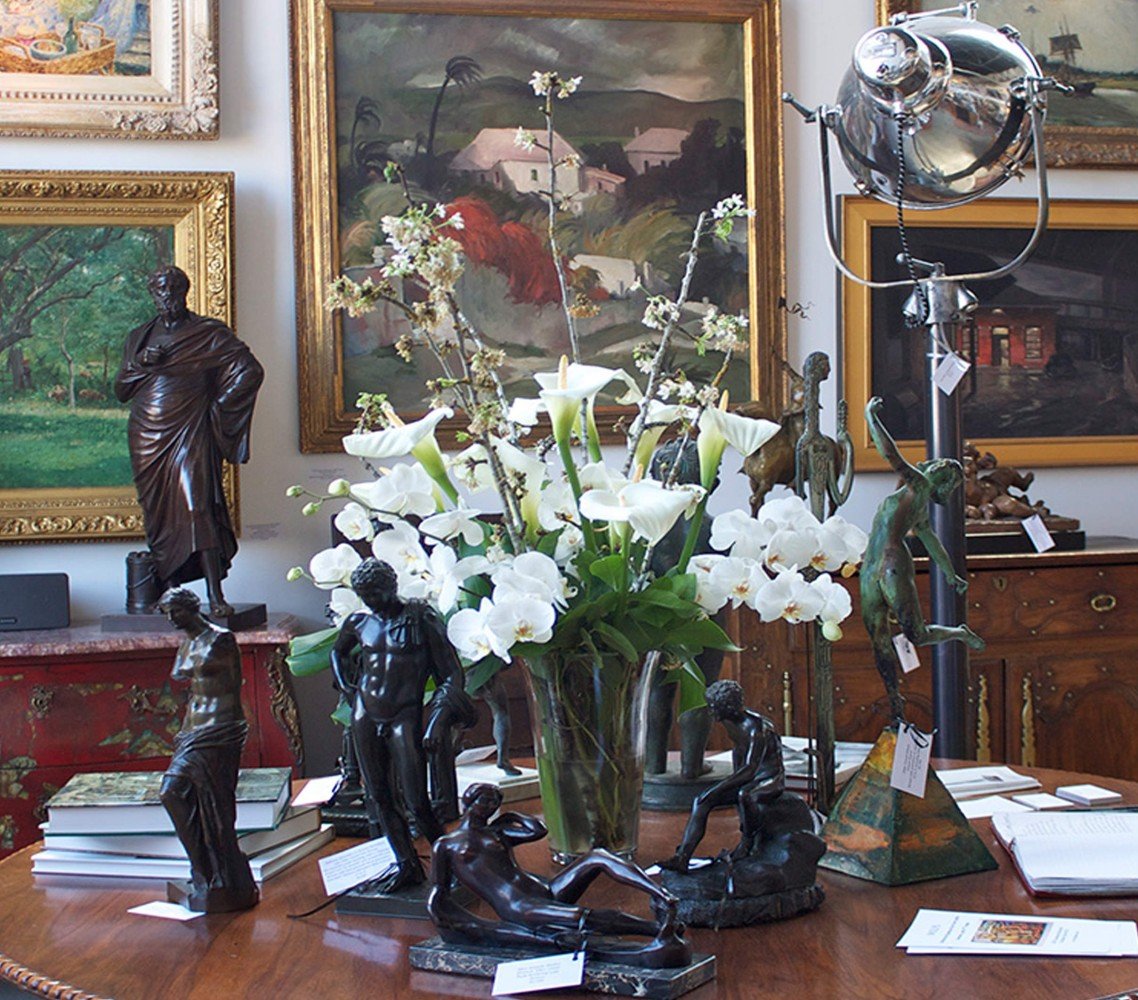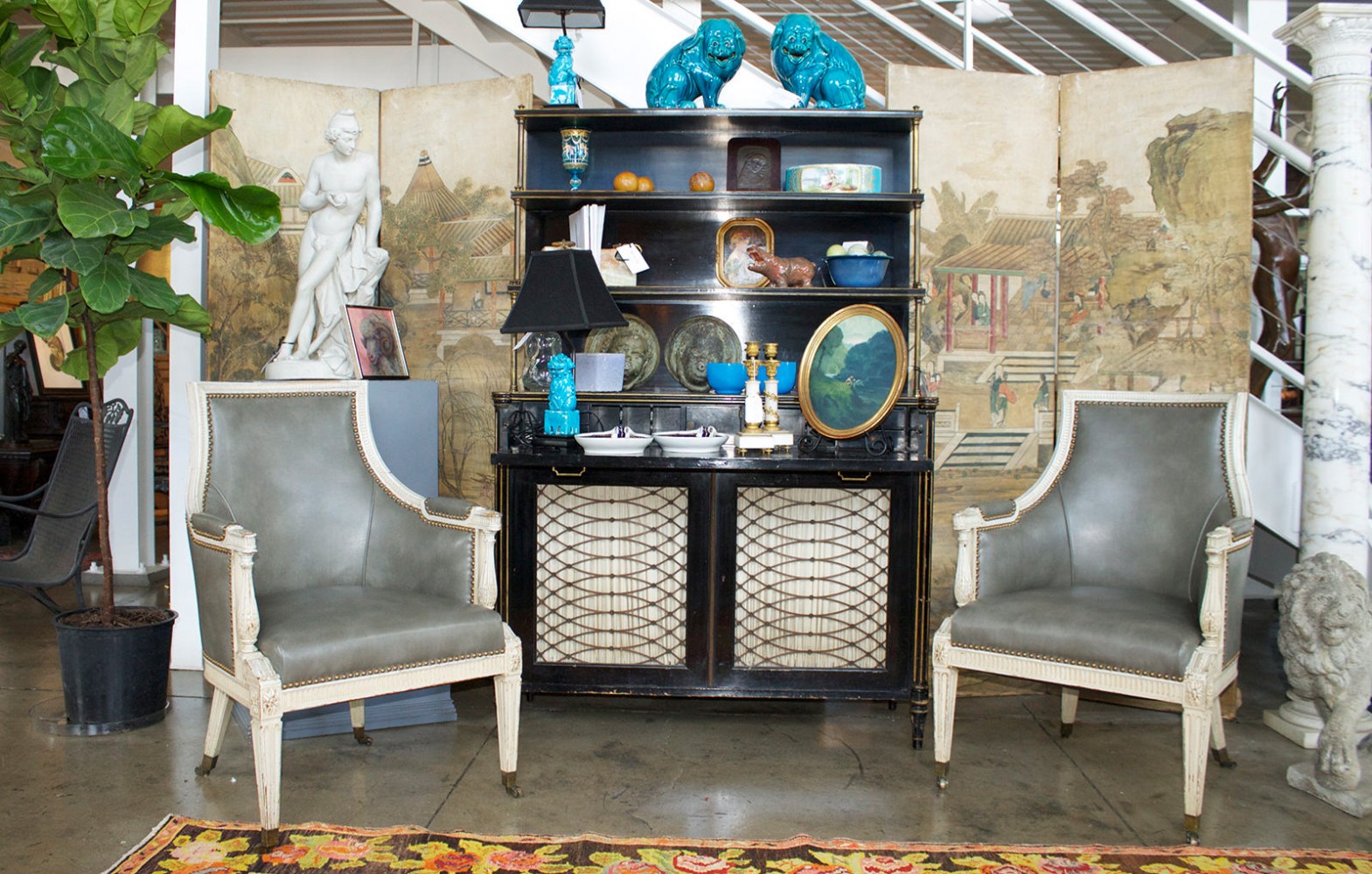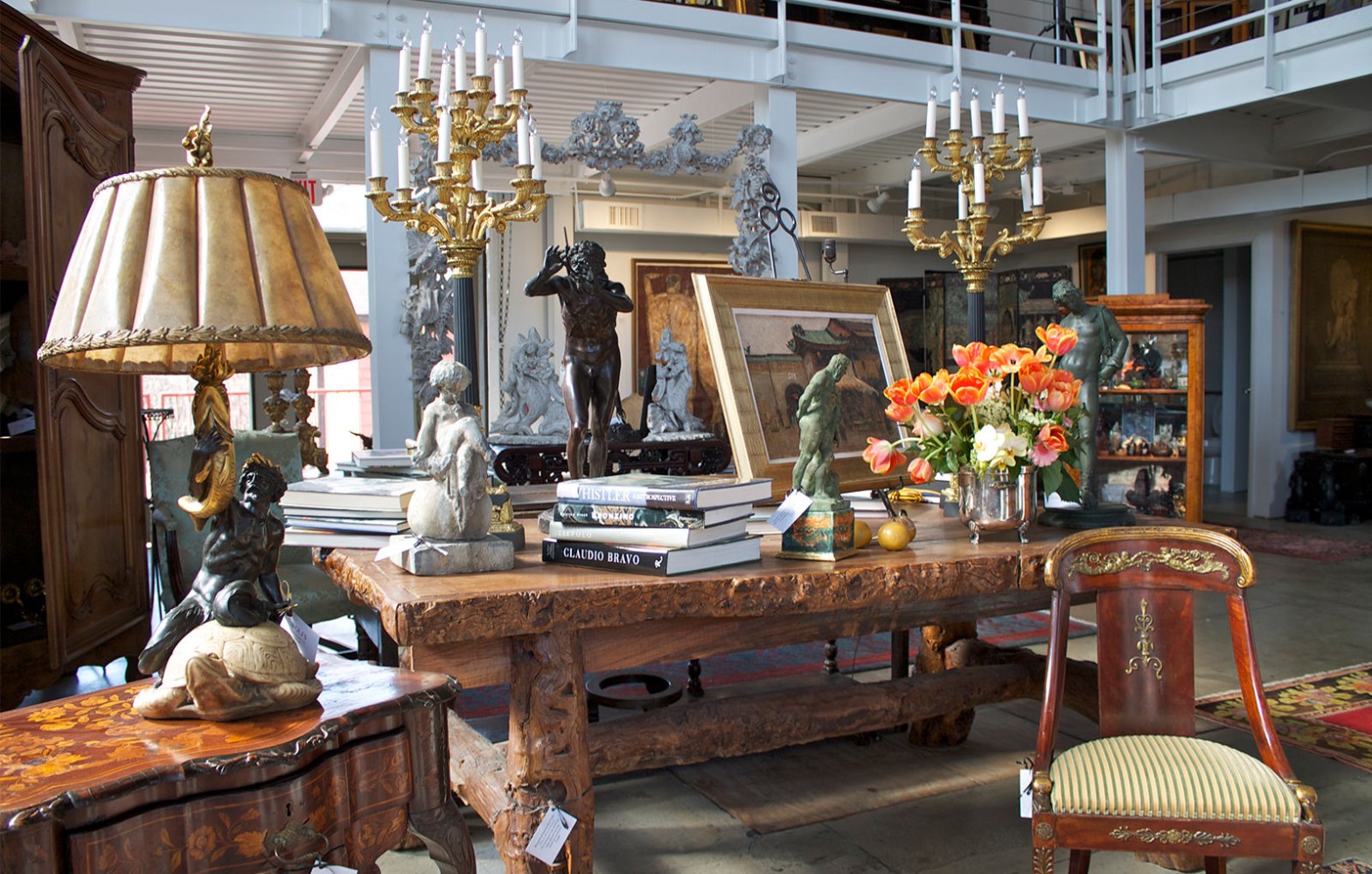 Our Services
Buying Art
Our inventory is comprised of the finest and most interesting works of art and antiques in the region, which we source from around the world. We have a passion for high quality paintings of all centuries and styles and we celebrate all of these by combining them together in our three-story gallery. We also specialize in paintings of the Cleveland School, the vibrant and groundbreaking group of artists painting in Cleveland from the late 19th century through the 1950s. We also represent and offer the works of Cleveland's finest contemporary artists. Our rare and wonderful collection of inventory is thoughtfully curated and selected for the highest quality, style and taste. We strive to offer an ever-changing selection of unique and desirable works which will enhance and bring joy to the lives of our buyers.
Selling Your Art
From a single piece to an entire collection, Wolfs can assist you in the valuation and sale of your personal property with simple one stop shopping. Wolfs sells entire estates, collections and individual works. If you are looking to sell your fine or decorative arts we offer consignment or outright purchase for items that are appropriate to our market. You are welcome to contact us by phone or email to request an opinion regarding the salability of your works of art and antiques.
Appraisals
Bridget McWilliams is an Accredited Member of The Appraisers Association of America, and has been appraising fine and decorative arts for over twenty years. We specialize in the appraisal of fine art, antiques and personal property for private clients, attorneys, banks, trust and estate officers and institutions. We provide appraisals for all purposes including IRS accepted tax donation appraisals, estate tax and probate, insurance, fair market, damage/loss, divorce and liquidation. Our appraisals are fully researched, comprehensive and accurate and conform to the USPAP (Uniform Standards of Professional Appraisal Practice). All works included in our comprehensive appraisal reports are photographed and fully described. A preliminary walk-through can be arranged in order to determine pricing and the scope of the appraisal at no charge.
Art Advisors & Brokers
Wolfs can assist in building your art collection with experienced and knowledgeable advice, helping buyers navigate the sometimes difficult to understand art market, where changes in style and taste affect market value. We are happy to provide scholarly material and independent research to support the works we sell and we are hopeful that we impart to our buyers the same sense of enthusiasm we share for these works of art. We believe that art can transform one's life and home, adding a completely unique dimension that cannot be achieved without its presence.
Design & Decoration
Interior design is a natural outgrowth of our fine and decorative art sales. Antiques and fine art create unique interiors, and we have years of experience placing fine items in the home. From furnishings to paintings to upholstery, we can completely redo or simply refresh your interior spaces. Our experience includes residences, executive offices, fine restaurants and country clubs. We have an exceptional team of artisans and craftsmen available to complete any project.
The WOLFS Team