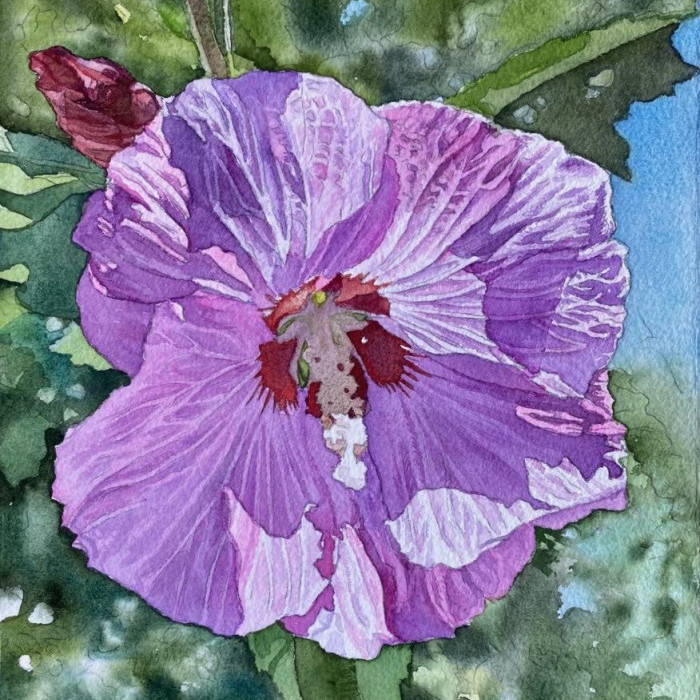 The Strange World of George Mauersberger
Opening Friday, December 8th, 5:30-8pm
On view through January 27th
WOLFS is pleased to present the exhibition and sale of works by renowned Cleveland realist, George Mauersberger.
"In the small rooms of a duplex house on Cleveland's West Side George Mauersberger stores and sometimes makes his large-scale drawings, which have been a mainstay of the city's visual art scene for the past thirty years.
Whether these images in graphite, pastel, and watercolor are Realist, Hyper-Realist, Pop, or something else, they're remarkable for a hallucinatory fidelity to the objects and persons they depict, and for the sense of real-life textures they evoke. Mauersberger uses photography as a visual source, but the relationship between the artist's hand and technical evolutions in photography (a subtext of much twentieth- century realism) isn't really one of his subjects; likewise, even the works' trompe l'oeil qualities seem to be just a means to an end that has little to do with technique. Mauersberger's virtuoso renditions of himself, his T-shirts, his leather jackets, his all-but-psychedelic depictions of flowers and landscapes, are all about getting closer to the grain of things, exploring touch and depth and the complexity of visual experience. Their central concern is psychological in a twenty-first-century sense, immersed in the sensual diversity that defines perception itself." - Douglas Max Utter
George Mauersberger is an artist who focuses primarily on creating works on paper. He earned a BFA from Carnegie-Mellon University and an MFA from Ohio University. During his early career, Mauersberger worked as an illustrator for clients including Industry Week, The Plain Dealer, and Ohio Magazine. He worked as Professor of Drawing at Cleveland State University from 1987-2019, while serving nine years as Department Chair. His accolades include the top award in drawing at the 1986 Cleveland Museum of Art's May Show, an Ohio Arts Council Individual Artist Fellowship in 1999, and a $20,000 Creative Workforce Fellowship in 2011. His pieces grace collections at University Hospitals, Progressive Corporation, Bristol-Meyers Squibb, and many others. Notable commissions include Key Corp, Behnke Associates, the Cleveland Guardians, and Calfee Halter. Mauersberger's work, featured in 45+ exhibitions, has garnered over 20 awards for Best in Show or Best in Drawing.
Opening Friday, December 8th, 5:30-8pm
On view at WOLFS Tuesday- Saturday 11-5pm through January 27th