New Canons, founded by Maxwell Wolf, presents a poignant and prickly Nevadomi collection at this years' Independent Art Fair being held next week at the Battery Maritime Building in Manhattan.
Artist, Ken Nevadomi, born 1939 and represented by WOLFS, has had a long career with exhibitions, accolades, followers and critics all closely tied to the Cleveland art scene, but that's about to change. Now an octogenarian, this belated New York debut comes at a perfect time for this powerful blue-collar painter.

Over the past ten years the Independent fair has become a major annual event in New York's arts calendar.

"Independent has a near cult status among art world insiders, consistently serving up intriguing, original contemporary art." –The Wall Street Journal
Cipriani South Street
at the Battery Maritime Building
10 South Street, New York, NY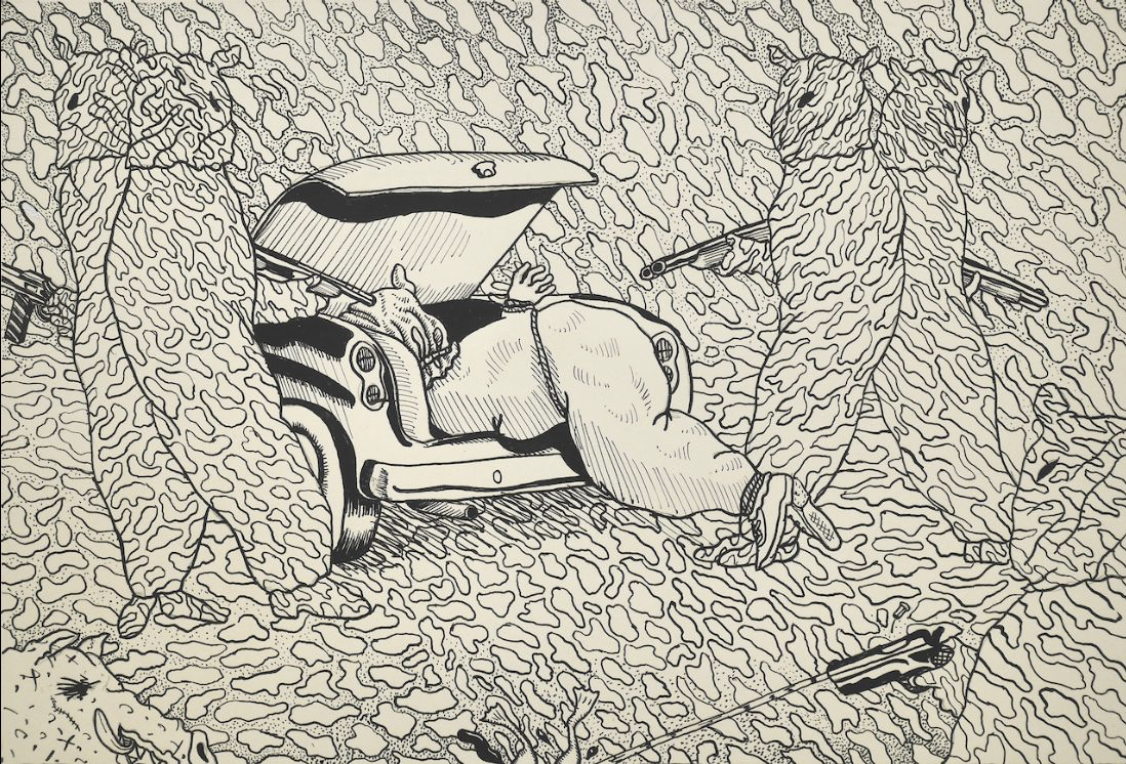 Man Abducted and Taken to N.Y.C., 1978, ink on paper

Independent Firsts | Podcast
This episode features Maxwell Wolf interview by Independent founder Elizabeth Dee.

The curator delves into the work of under recognized 82-year-old artist Ken Nevadomi, who will make his New York debut at Independent next week. Formerly Director and Chief Curator at Red Bull Arts, New York/Detroit, Wolf previously curated solo presentations by Gretchen Bender and Akeem Smith at Independent in 2019 and 2020.

New Canons will present the long-awaited New York debut of the reclusive and prolific Cleveland Neo-expressionist. This micro survey gathers a diverse group of paintings and works on paper by the locally celebrated artist's artist and dedicated teacher of over 50 years. Balancing between the surreal and the banal with virtuosic skill and wry wit, these works poignantly capture the hope and pessimism that permeates the lives of the working class of an industrial American city in the 20th century.

---
In conjunction with the Independent Fair, New Canons presents:

Nevadomi | Tube Strange
in Tribeca

281 Church Street, New York, NY
September 10th - 29th, Tuesday-Sunday 11-7pm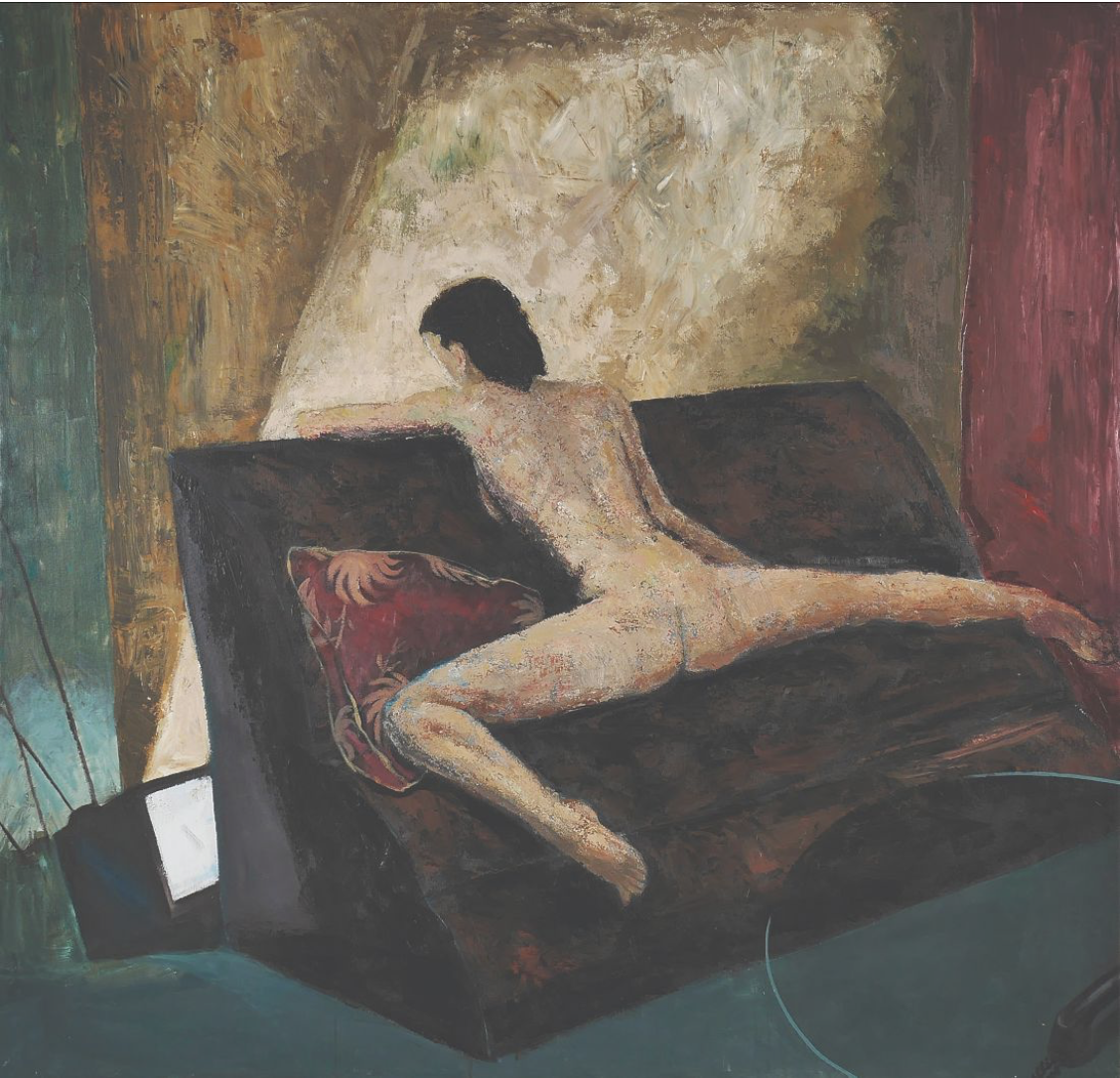 Tube Strange w/ Pillow, 1990, acrylic on canvas