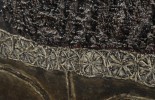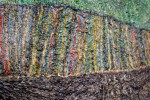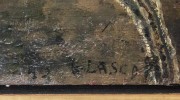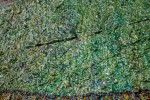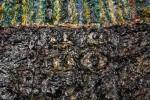 Artist: Joseph Glasco (American, 1925–1996)
Medium: Oil on canvas
Signature: Signed and dated lower right
Dimensions: 84in. h x 50in. w
Description:
Exhibited: Viviano, 1953, no. 1
New Decade, 1955
Princeton, 1961, no. 71
Marvello was titled after a character of the same name in the writer William Goyen's experimental novel Half A Look of Cain, completed in 1953 and published posthumously in 1994. In Goyen's novel, Marvello was a beautiful and highly sexualized aerialist, and the novel is a complicated exploration of desire, sexuality, love, heartbreak, creation and destruction. Goyen and Glasco, both Texans, had met and were living together in Taos, New Mexico in complete happiness at the time the book was written and the painting was created. During their time together, their creative works were symbiotic reflections of one another.
Catalog #106
Provenance:
The Late Stanley J. Seeger Jr. Collection
Type of Work: Paintings