WOLFS is pleased to present the exhibition and sale Kristen Newell: "Unfolding," featuring the works of American contemporary sculptor and ceramicist Kristen Newell (American, b. 1989).
A rising star in Cleveland, Newell's emotional, figurative sculpture is instantly compelling and leaves one wanting to know more. "We first found her work in the window of our framer's shop and found our way back to her studio in an old Cleveland industrial building, where we met the brilliant, hard-working artist amidst a gaggle of other captivating work, leading to WOLFS first exhibition of work by a younger-living artist," Michael Wolf commented.
"I have a desire to create sympathetic figures promoting kindness and portraying emotions not always obvious, not always revealed," Newell said. In this vein, Kristen does not mask cracks from the kiln. "They're natural, a map of what a piece has been through, they show its vulnerability and when reinforced, become the strongest parts of the sculpture."
A fully illustrated catalog with over 35 works including an essay by Dr. Henry Adams accompanies the exhibition and can be purchased for $20 post-paid.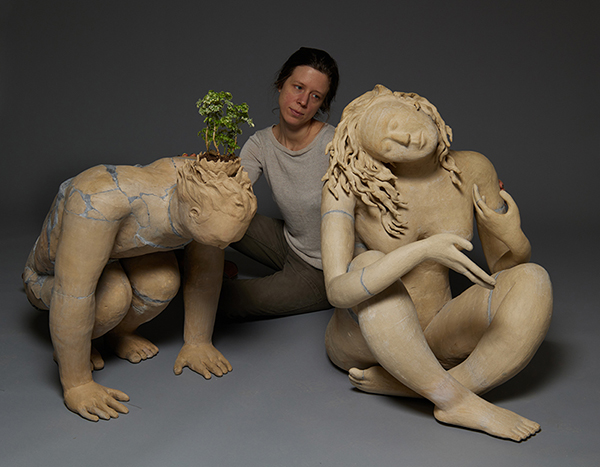 Exhibition Extened Through June 17th, Tuesday- Saturday 11-5pm.