WOLFS is a large, rambling gallery on the east side of Cleveland dealing with exceptional fine and decorative arts from the 17th Century to the present. The gallery features collections and estates from numerous exceptionally talented artists including many of the fine painters from the rich world of the Cleveland School.
This last year, however, has brought challenges and changes to our gallery as it has to so many other businesses everywhere.
The global pandemic cloud has been long and dark. The silver lining, though, appears to be bright. With so many people now working from home and hunkering down to make the best of home-based family and social life, some very beneficial changes to our society are developing. For example, gridlocked freeways, bulging city centers and near impossible public transportation have dramatically become more manageable. As businesses around the world continue to embrace a home-based business model, much of what's changing for the better like the new focus on beautiful surroundings, will certainly remain.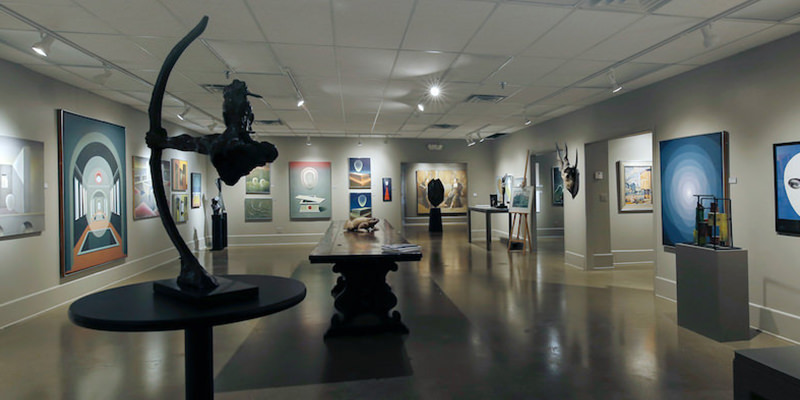 Our contemporary home environment, much like the 19th Century home, has taken on new prominence, and for many is again becoming the center of the universe. Interior design, home offices, proper furnishings, art on the walls--everything that makes one's home unique becomes a compelling priority. Monies once spent on commuting, lunches and dressing for work are now being reinvested in the quality and comfort of our living space. Stopping to smell the roses and properly feathering our nests has brought many new collectors to our world.
For WOLFS, this re- focus on home is good for business, of course. But what is even more gratifying is the endorsement of our mission, the search for and placement of truly wonderful artwork for our clients.
Things are changing in the world of design, less is not necessarily more these days. The most sophisticated designers and collectors are incorporating the modern with the antique, the contemporary with the traditional, to create deep and profoundly interesting environments.