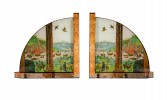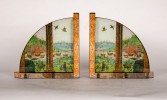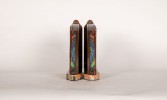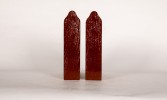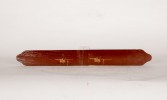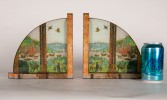 Medium: Decoupage wood
Signature: Signed Willan F.
Dimensions:
9 in. h. x 9 in. w. x 2 in. d.
Description:
Decoupaged in a scene from an early Renaissance style painting, both sides of the bookends show atmospheric perspective, with one focusing on the ships and citizens of the township, while the other highlights the cliffside estate.
Type of Work: Decorative Arts