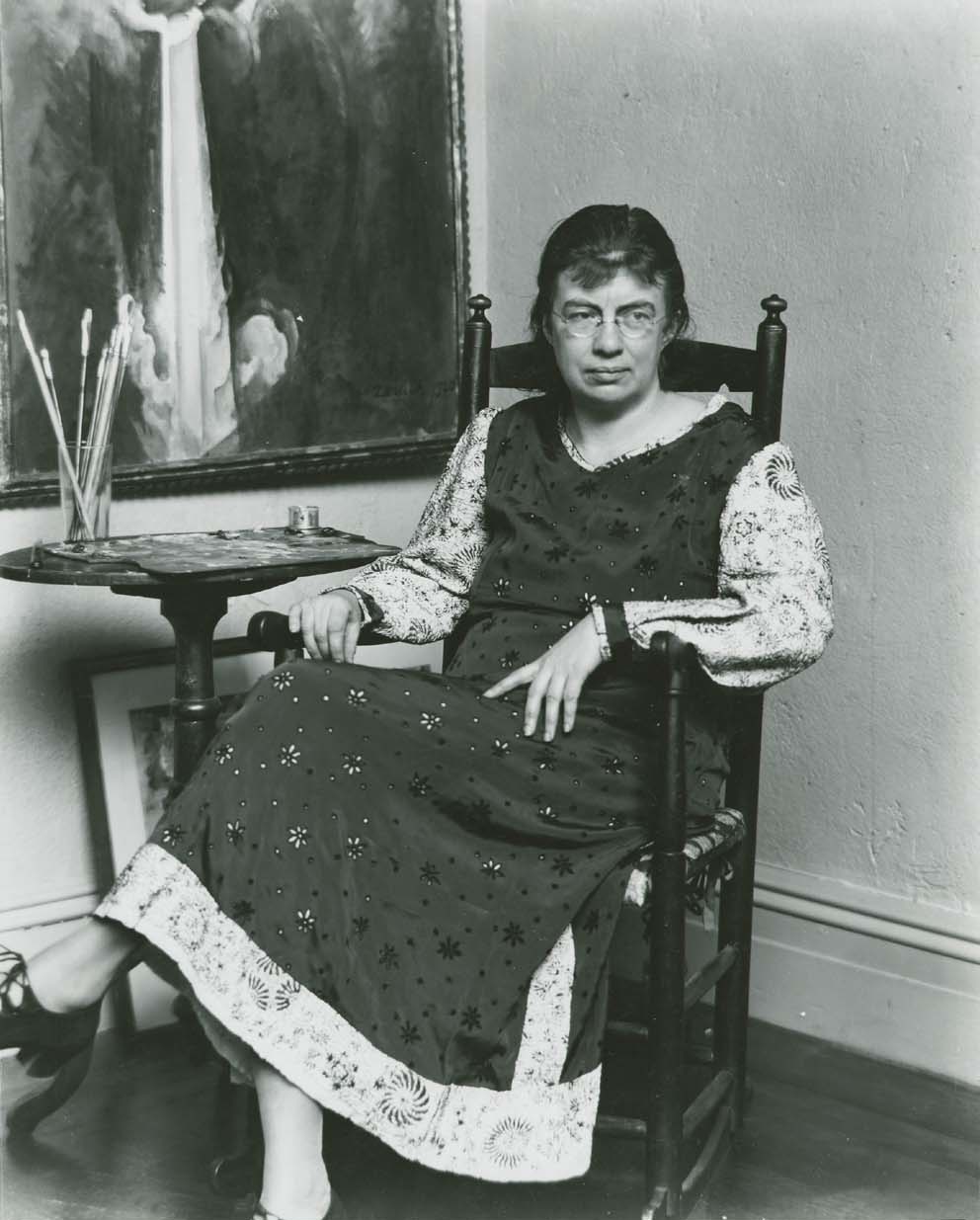 A native of Fresno, California, Marguerite Zorach arrived in Paris in the fall of 1908, an experience that placed her in the first generation of American painters to be influenced by and to espouse the Fauves, artists whose work was based on color and rhythm.
She studied at the progressive school, La Palette, and shortly after met fellow student, William Zorach, a Lithuanian born lithographer from Cleveland. They returned to the United States and married in 1912, and then worked together closely, especially as painters in oil.
Many critics regard her early years as a painter, 1908-1920, as her most productive when she was experimenting with both Fauvism and Cubism and actively promoting the work of these painters in America.
She was not fully recognized for her role as a modern American artist until 1970, two years after she died, when some of her early canvases were rediscovered. She had destroyed many of them, having changed her medium after the birth of her children to work in brilliantly colored wools rather than oils to express her love of color. In her large-scale needleworks, she explored wide ranges of color and a variety of stitches. In fact, her needlework skills were a key factor in the Marguerite and William and their two children having some stability during the Depression of the 1930s. Because of an arrangement made by their New York dealer, Edith Halpert, Marguerite had a commission for a tapestry with Abby Rockefeller for the family home at Seal Harbor, Maine. The Zorach family visited the Rockefellers, and Marguerite was then given a commission for a tapestry that earned her $18,000.00, "a sum that allowed the Zorachs to continue their work as artists and also provided for their two young children." (Pollock, 129)
She and her husband both exhibited in the 1913 Armory Show in New York, and she served as Director of the Society of Independent Artists and the first President of the New York Society of Women Artists.
source: askart.com
Works by Marguerite Zorach
We do not have works by Marguerite Zorach at this time.